Service. Integrity. Solutions.
Integrated Tax Consultants is a full-service
accounting firm located in Falmouth, Maine.
We offer tax and accounting services for individuals as well as small to medium local businesses.
We value our client relationships above all else.
How We Help You
At Integrated Tax Consultants, we pride ourselves on providing our clients with optimal tax, planning, and business services.  From comprehensive strategic planning, to full-service tax compliance, we have you covered. We represent a wide variety of clients, from individuals to small businesses to publicly traded corporations. Approaching each unique entity with our full attention and dedication, we aim to protect your interests and exceed your expectations.
Full Suite of Accounting Services
We provide a cost-effective support system to help navigate today's legal, tax, and economic environment.
Industry Specializations
One or two sentences here.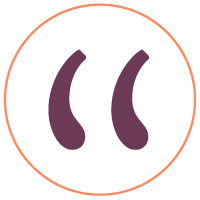 "Sarah and her team at ITC have helped us immensely over the last 4 years. Sarah understands our industry and actively uses that knowledge to put us in our best financial position. 
Sarah breaks things down in a way that's easy for me to understand, and I am able to explain to her and her team what our goals are in plain English, knowing she will apply her expertise to help us achieve them. She understands our industry and is constantly helping us save money and become more streamlined. ITC is highly recommended by myself and my staff. "
~ Peter Bissell, Bissell Brothers Brewing Company
Consumer Use tax is a substitute for sales tax. It is paid directly to the state by the purchaser of taxable property or taxable services when the vendor does not charge tax at the time
Read More »
Tax Extensions in a Nutshell Tax extensions can be highly advantageous for many taxpayers. One major advantage is that it allows taxpayers up to 6 additional months to gather all of their tax documents and
Read More »
How Should I Deduct My Vehicle Expenses? There are two acceptable methods to use when deducting vehicle expenses; the standard mileage deduction and actual expenses. While either method is acceptable in most cases (see below
Read More »