Starting a new business is both challenging and exciting. In order for your business to grow, you'll need sound financial advice that keeps both accounting and tax implications in mind. We can help you get through the beginning stage of your business and give you the accounting support you need early on.
We can help you make a well-informed decision and explain how a specific business structure will affect your bottom line. Why is this important? Because it will affect operating efficiency, control, the way you report income, the way you pay taxes and your personal liability.
Once the entity structure is chosen, we assist you with the initial entity formation and help you apply for an EIN for your company. We also help with your Federal and State Tax Registrations.
Account Software Selection and Implementation
We will help you get started with Quickbooks Online or desktop version and assist with designing a Chart of Accounts tailored to your business. If you choose to do your own accounting, you will be set up to hit the ground running.
There are many decisions that must be made when you start a new company, and they don't end with selecting your entity structure and accounting software. You will need an advisor to help you along the way to answer your questions and give you sound advice.  ITC also has a strong network of vetted professional service providers in the greater Portland area.
Growing and Running Your Business
Once your company is up and running, we are here to help you navigate the next step in the growth of your company.
To achieve your short term and long term strategy, you'll need to set budgets to project your revenues and expenses. This will help you get a better picture of what you need to do to achieve your goals.
Cash is what makes your business run. Forecasting your cash flow will help you to predict your annual profits and gives you a clear idea of how you are actually making and spending money.
Broad-Scope Business Strategies
You have an idea of where you would like your business to go but it may be difficult to implement your goals without having the right financial reports and someone to help guide you through your decision making process. We can assist with your overall business strategy by ensuring that your accounting and tax needs are considered.
Preparing for Your Future
Our accounting and Portable CFO services can be tailored to businesses of all sizes, from start-ups to mature organizations. Our tax services will ensure you are compliant with all taxing authorities and help you plan for tax time.
How Should I Deduct My Vehicle Expenses? There are two acceptable methods to use when deducting vehicle expenses; the standard mileage deduction and actual expenses.
Read More »
Tax Extensions in a Nutshell Tax extensions can be highly advantageous for many taxpayers. One major advantage is that it allows taxpayers up to 6
Read More »
Consumer Use tax is a substitute for sales tax. It is paid directly to the state by the purchaser of taxable property or taxable services
Read More »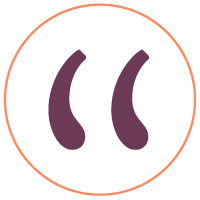 "For lack of a better way to put it, Sarah has been holding my hand since early 2016. With no prior business ownership experience, Sarah helped create my business plan/cash flow and ultimately helped guide me through pitching my vision to potential investors. Simply put, I owe much of the financial success of my company to the guidance of Sarah and her team at ITC. ITC also helped convert my company from an LLC to an S-Corp which ultimately saved my company tens of thousands of dollars. The financial counsel that ITC takes the initiative to provide is one of the cornerstones of Sleek Machine's success since before we even had our doors open. I strongly recommend the services of ITC to any business owner that is in need of a CPA that will listen attentively and that you can trust implicitly."

~ Josh Schlesinger, Sleek Machine Distro