Tax expertise delivered with outstanding service and seamless technological capabilities. At ITC, we understand that our knowledge of business tax, law and strategy only matters inasmuch as it brings results for our clients.  We offer an accessible team approach – communication throughout the process, consultation by senior members of the team, the right answers at the right time.  With an in-house bookkeeping and business advisory department we are able to streamline your business needs from start to finish under one roof.  Through our network of affiliates we are able to fluently collaborate with other professionals and experts to ensure your business is getting the highest quality of attention and results. 
Federal, State, and International Tax Services
Tax Return Compliance
Tax Structuring and Planning
Accounting Method Reviews
Research Credit Calculations
Tax Credits Identification
Audit and Appeal Representation
State and Local Tax
Business Tax Planning Services
Our tax consulting professionals work with you to identify strategies for maximizing tax savings over both the short and long term:
Federal Income Tax Planning
State and Local Tax Planning
For our Business Taxation Services, please contact us via at 207-805-1040 or by email at service@itctaxes.com.
How Should I Deduct My Vehicle Expenses? There are two acceptable methods to use when deducting vehicle expenses; the standard mileage deduction and actual expenses.
Read More »
Tax Extensions in a Nutshell Tax extensions can be highly advantageous for many taxpayers. One major advantage is that it allows taxpayers up to 6
Read More »
Consumer Use tax is a substitute for sales tax. It is paid directly to the state by the purchaser of taxable property or taxable services
Read More »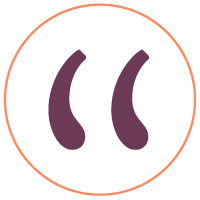 "I wanted to take this opportunity to thank you for your incredible support that you provided during the due diligence audit that was required during our recent acquisition. You and Jared provided timely and accurate information that was crucial in our passing of the audit. Your knowledge of our business and how it runs proved to be crucial in ensuring a fast process that enabled us to close the audit in record time. Both Neptune and KPMG were amazed at your professionalism, knowledge, speed, and accuracy. Your willingness to travel to our headquarters in North Carolina and spend a week helping us prepare documents was invaluable. I can honestly say we never could have done this without you and your team. Thank you from everyone at SugarLeaf Labs for your effort. You made this deal happen and we truly appreciate it!"
~ Brad Burnette, VP Finance,
Sugarleaf Labs, Neptune Wellness Solutions